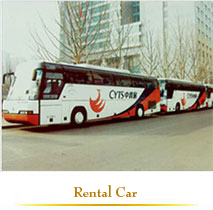 5 DAY FINDING BEIJING
Day 1 Arrival in
Beijing
Arrive at
Beijing
Capital
International
Airport
. Our guide will greet you at the exit of Arrival Hall & transferred to your hotel. Free for the rest of the day.
Day 2 Beijing
Full day trip to the Tian'anmen Square, the Forbidden City, the Temple of Heaven . Enjoy a famous Peking Duck Banquet for dinner.

The Tian'anmen Square
Tian'anmen Square is the large plaza near the centre of Beijing, China, named after the Tiananmen (literally, Gate of Heavenly Peace) which sits to its north, separating it from the Forbidden City.
The Forbidden City
This is the Palace Museum, also known as the Purple Forbidden City. It is the largest and most well preserved imperial residence in China today. Under Ming Emperor Yongle, construction began in 1406. It took 14 years to build the Forbidden City.
The Temple of Heaven
Temple of Heaven is the centre of imperial ritual ceremony for Ming and Qing Dynasties. The complex covers an area of 2.73 million square metres, stretching in the east-west axis 1,700 metres and in the south-north axis 1,600.
Peking Duck for Dinner
Day 3 Beijing
Full day trip to the Great Wall, Ming Tomb and Sacred road.

The Badaling Great Wall
One of the greatest architectural miracles in human history, the Great Wall stands as the most popular tourist attraction in modern China. The Great Wall is listed among the UNESCO's World Cultural Heritage sites given its historic status. Separated sections of the Great Wall were built as early as 2,000 years ago by small kingdoms to defend against raids from nomadic tribes to the north.
The Chang Tomb
The first tomb, Chang Ling (the Tomb of Chang) began to be built by the third emperor of the Ming Dynasty in 1409 AD (the seventh year of his reign)
The Sacred Road
Sacred Way is the first sight in the Ming Tombs, as it is the main road leading to the thirteen tombs.
Day 4 Beijing
Full day trip to Summer Palace and Hutong
Summer Palace
Yi He Yuan, or the Summer Palace, is the best-kept existing royal garden in Beijing. With a concentration of the best of ancient buildings as well as styles of gardening, it is a virtual museum of traditional Chinese gardening.
Hutong
Visit Hutongs by rickshaw, dinner inside of local Beijing family
In Beijing, hutongs are alleys formed by lines of siheyuan, traditional courtyard residences.[1] Many neighbourhoods were formed by joining one siheyuan to another to form a hutong, and then joining one hutong to another. The word hutong is also used to refer to such neighbourhoods.
Day 5 Beijing
Transfer to airport for departure or free activity on your own.

LINKS:
E-MAIL
|
MSN
| Tel: +86 (10) 67134120 | Fax: +86 (10) 84098856
Address: Room 2201/2202, A Tower, Huapu Garden, No.9 Dongzhimen South Street, Dongcheng District, Beijing, 100007, P.R.China
copyright@2010北京百达旅游有限公司